This week we appreciate Kate Upton and her Sports Illustrated "Swimsuit" covers & watch glorious Valentine's Day fails.
Every week I'll be here to reveal and review some of my favorite moments from the internet. Whether it be binge-ing television shows, streaming sports or simply getting lost in a YouTube rabbit hole, I'm here to give you my top picks every Friday, as well as the perfect pairing to get into an optimal headspace for them.
This week, we're criticizing Kate Upton's lack of swimsuit in her SI swimsuit covers and laughing at some unfortunate souls whose Valentine's Day fails will live on forever thanks to the internet.

Does Anyone at SI Know What a Swimsuit Is?

Recommended Pairing: Two halved and hollowed out coconuts and some twine.

Not that I'm complaining, but it's remarkable how seldom the girls in the swimsuit edition wear actual functional swimsuits. Whether it's body paint, jewelry, or just a thong with their hands smooshing their boobies, it's safe to say that whoever is in charge of picking the wardrobe doesn't understand the concept of swimming or is just the ultimate bro.
This week Kate Upton, you know, the top heavy angel from the Fappening and those ridiculous mobile app castle war games graced three very special covers of the famous magazine cover.
The 2017 SI Swimsuit Covers have been revealed. Welcome back, @KateUpton! Follow the link for more photos and video https://t.co/4cszjybbVp pic.twitter.com/y7TguJdPVD

— SI Swimsuit (@SI_Swimsuit) February 15, 2017

By my count, that's three separate "swimsuit" modeling images with a combined total of one-half of one swimsuit total. (I refuse to count the rope thing as a swimsuit. It's more like she was drunk and fought an old hammock.) Still pretty sexy, though..
My favorite thing that Sports Illustrated does though is when they pull the old switcharoo — An actual swimsuit on a model in a place where it makes absolutely no sense to be wearing one.
Here's the lovely aforementioned Kate Upton in the friggin arctic:
Here's a very pretty woman on some dude's lil' boat:

And here's another pretty lady inexplicably posing in front of some kids: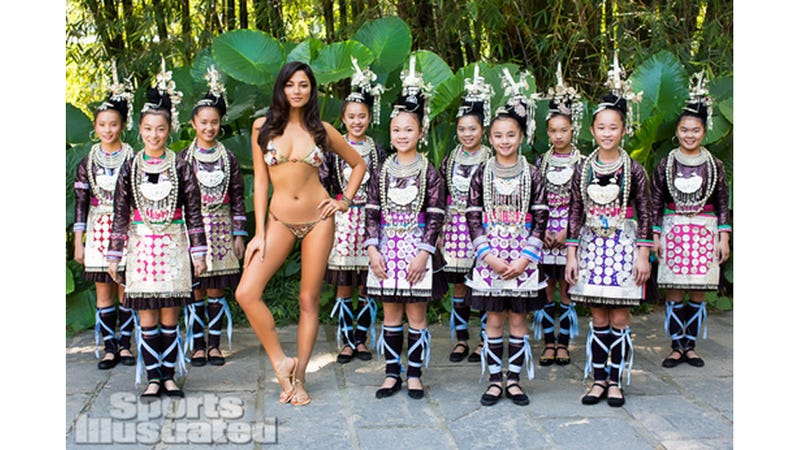 And my personal favorite in the "That's racist, right? How was this approved?" category: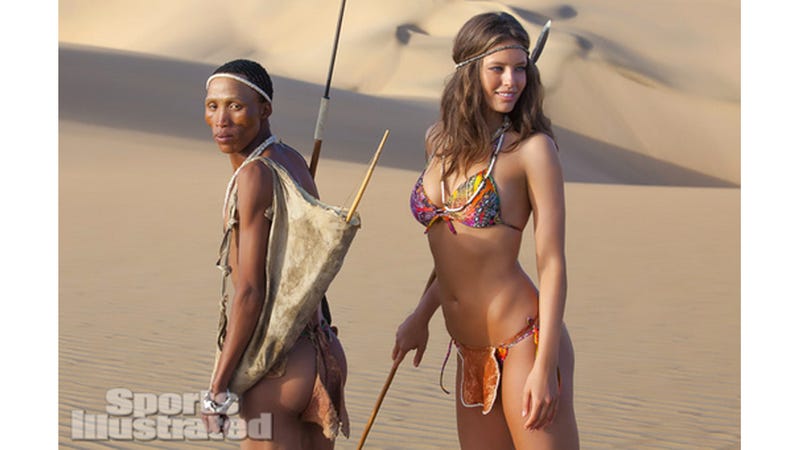 It's crazy that in our age of virtual reality porn and virtually unlimited access to all kinds of smut and erotica that the Sports Illustrated issue still amasses such an incredible readership. Well, I doubt there's much reading going on...

Which reminds me...

After a brief flirtation with going "never-nude," Playboy is finally gonna have some titties in there again!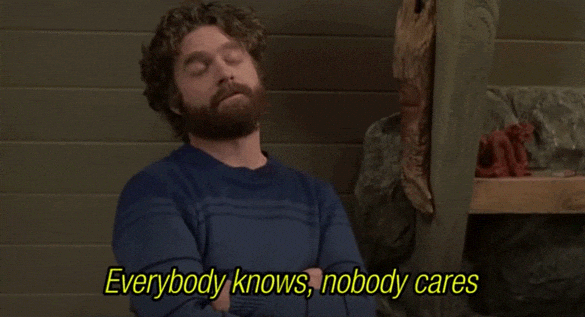 Sorry Playboy. You're reign as the ultimate treasure to find as a kid has long since been passed by the ability to type "boobs" into Google.