This week we're totally unsure of our place in history and time, but we're still watching 'Top Chef' for some reason.
Why Am I Still Watching 'Top Chef'?

Recommended Pairing: An amuse-bouche of quick pickled pig's tails and teeth with a shot of Napa wine.
Fourteen years ago, I devoured the first season of Top Chef with the kind of unbridled intensity usually reserved for someone on a juice cleanse using Thanksgiving as their cheat day.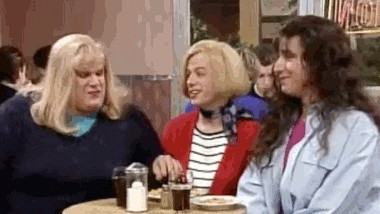 Top Chef was one of my first binge watches, but this was before Netflix really became a national pastime. I remember being stuck to my couch for an entire day as episode after episode played on the television, commercials and all.

I was living on my own and had just started really getting into cooking, and I loved the idea of learning about food while watching a bunch of assholes compete. Now that the show is an institution, it's hard to believe I ever saw it as anything other than a season of the Real World set in a kitchen, but I have begrudgingly seen every episode even though they seem to show less and less of the preparation and technique involved in making such extraordinary dishes.

There's certainly no shortage of brilliantly crafted cooking shows these days with Mind of a Chef and Chef's Table delivering exceptional documentary-style presentations on the subject. This week a new season of Top Chef aired and I would have totally missed it if they hadn't stirred up a bit of controversy by holding an elimination challenge between a black guy and a white guy at a real life former plantation house.
Do I think this is another case of people being overly sensitive and taking to Twitter to air their grievances instead of just thinking to themselves, They could have handled that better?
Yes.
Yes I do think that, but to be fair, it's a cooking show and they obviously made the decision to try and treat the city of Charleston and its history similarly to the way it's citizens do. But maybe, instead of an elimination challenge where Padma Lakshmi says a few words about such a sensitive subject, they should have done the Top Chef trope of bringing all the contestants there and having a historian walk them through the grounds so they can have a proper moment of reflection before getting hit with a quick fire involving hush puppies or whatever.
Yes, I'll watch the whole season. Yes, I'll watch all of the ridiculous Last Chance Kitchen episodes. I hate that I love this show so much.